Once you plan your party and/or book your Chicago bartender, you'll want to be sure you're prepared to accommodate the needs of all of your guests. It can be easy to forget the small details (like bar napkins or garnishes) that really make all the difference in your experience. Check out our recommendations below.
Common types of liquor for your home bar
1. Gin – Best mixed with tonic or soda water
2. Vodka – Best mixed with cranberry juice or orange juice
3. Brandy – Best mixed with ginger ale or cola
4. Tequila – Best mixed with orange juice or pineapple juice
5. Rum – Best mixed with cola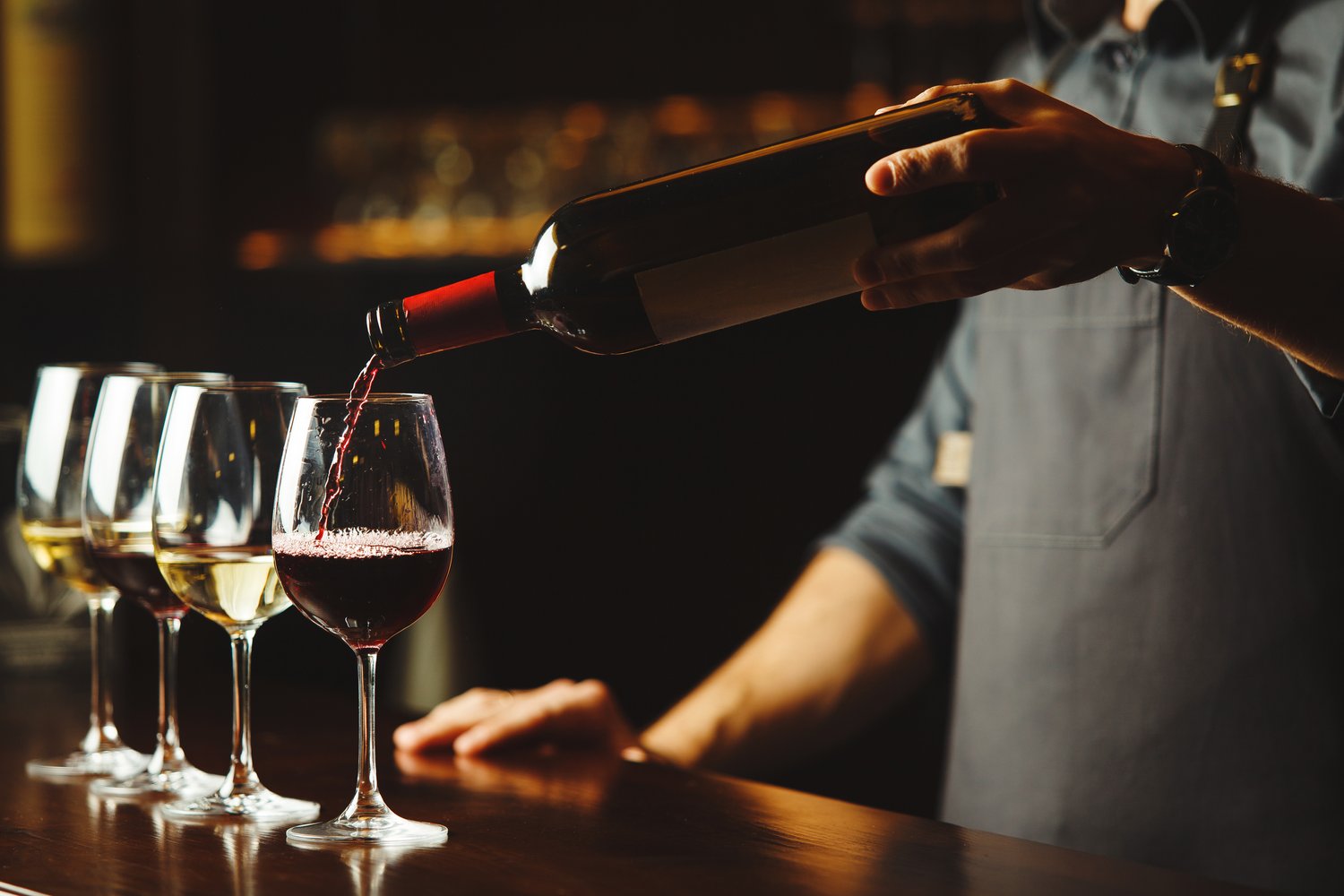 Beer & Wine
You've got to have some wine and beer in your house. But which ones?
Here's what you need to know about the types of wine and beer you should have on hand:
White Wines
– The most popular white wines are Sauvignon Blanc, Pinot Grigio, Chardonnay, and Riesling.
Red Wines
– The most popular red wines are Cabernet Sauvignon, Merlot, Pinot Noir, and Zinfandel.
Beers
– The most popular beers are Budweiser (which is also the best-selling beer), Coors Light (the second-best selling), Corona Extra (third place), Miller Lite (fourth place), and Guinness Stout (fifth place).
Mixers
If you plan on providing these for your bartender below are a list of common mixers and some additional information about these items. We are happy to provide mixers or provide a shopping list of quantities for you!
Common Mixers
Coke
Diet Coke
Sprite
Ginger Beer
Cranberry Juice
Orange Juice
Club Soda
Tonic Water
Simple Syrup
Dry Vermouth
With dry vermouth on hand, you can make your own Manhattans or martinis with ease. Just add whiskey or vodka to this delicious concoction and enjoy!
Bitters
Bitters are an essential ingredient in many classic cocktails—from the Old Fashioned to the Manhattan. Add some bitters to any cocktail for a hint of extra spice and sophistication.
Rose's Lime Juice
Rose's is the secret ingredient in many popular drinks like the Moscow Mule and Long Island Iced Tea. It's also great in a Bloody Mary!
Triple Sec
Triple Sec is an orange-flavored liqueur that adds an extra kick to many cocktails including margaritas and daiquiris. It's also great as an after-dinner drink!
Garnishes
Garnishes are a great way to add some extra flavor and texture to your drink. They can also make your cocktail look super cool, which is always fun. Here are some of the most popular garnishes and accoutrements you might see at a bar:
Lemon Wedge: If you want to squeeze fresh lemon juice into your drink, this is the way to do it. It's also a great way to add some citrus flavor without overloading on sweetness.
Cucumber Slice: Cucumbers are often used as a garnish, because they have such clean, fresh flavor that goes well with so many different types of drinks. They're perfect for summertime cocktails like mojitos or gimlets—or just about any time of year!
Mint Leaf: Mint is another common garnish found in many different kinds of drinks from all around the world. It's best used sparingly—one or two leaves will do just fine—because its strong flavor can overpower other ingredients if you use too much!
Some other popular accoutrements are stuffed olives & maraschino cherries
Ice
When you approach your bartender, be sure to let them know if you will be providing the ice. If they are responsible for providing the ice, we recommend 1/2 pound of ice per hour per guest. If you are bringing your own party supplies, we can provide your guests with 3-4 bottles of water and cups for them to use during the event. If you are unsure how much ice you need we are here to help you do the math!
Glassware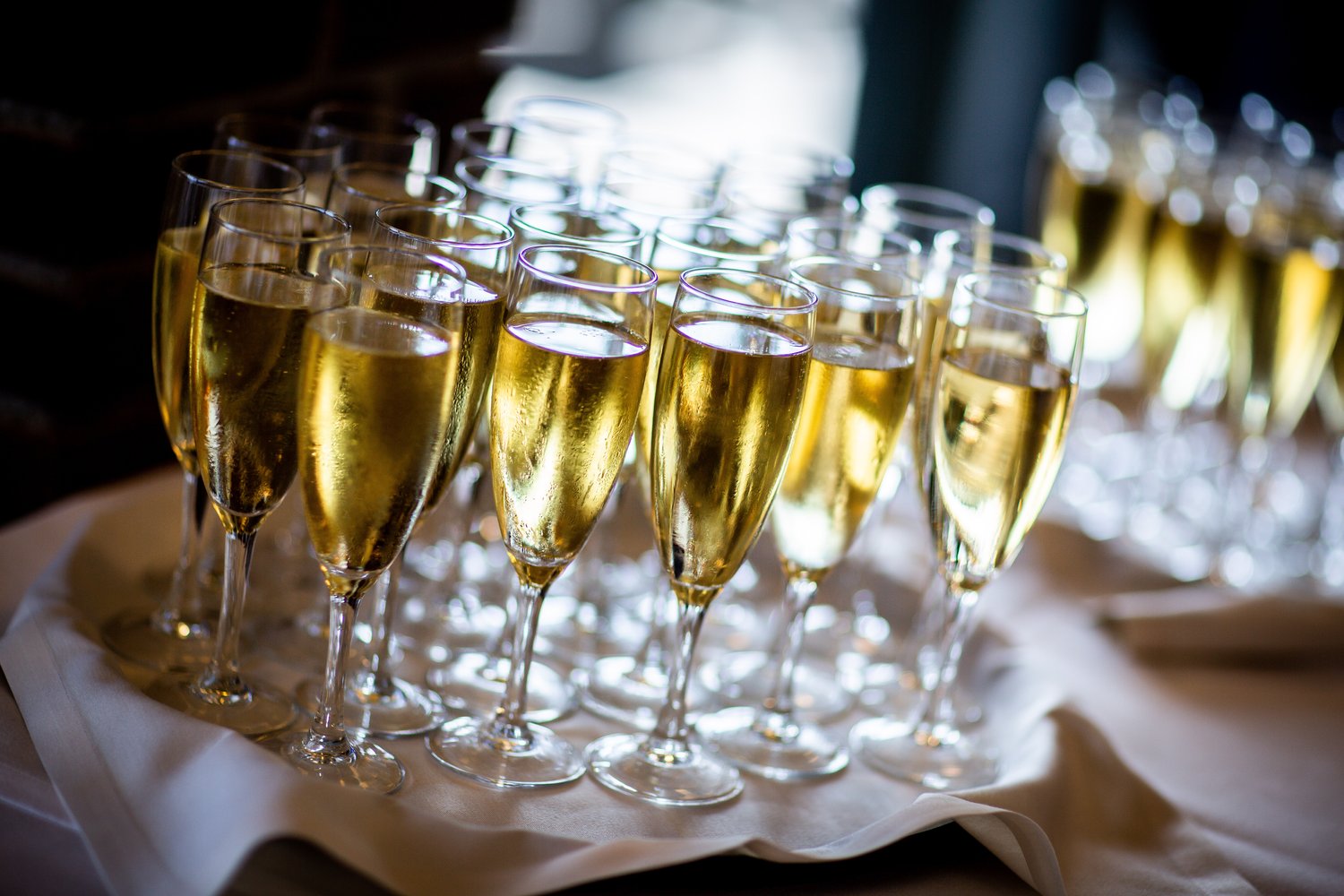 If you're planning a cocktail party, consider using glassware. If you don't have any glassware, renting it is always an option. However, we recommend using recyclable glassware to save on cost.
Here are some of our favorite options for cocktail parties:
-Champagne flutes
-Wine glasses
-Pilsner glasses
-Highball glasses (tall and short)
We know the struggle of planning a cocktail party.
Whether you're hosting a small get-together or a large-scale event, you want everything to go smoothly and look amazing. We've got your back!
If you are unsure about which glassware you should use or what direction to go in with your cocktail party we are happy to help guide you. From choosing the right glasses to organizing your drink menu and setting up the bar, we can make sure that everything comes together seamlessly.
Click here to inquire about hiring a Chicago bartender for your next private party!
Final Thoughts
Planning a party can be stressful! But, it doesn't have to be above are just some things to consider for your party before booking a Chicago bartender. Remember we are super happy to walk you through what you will need for your party or simply gather all those items for you!
frank kwiatkowski