Whether you're looking to host a small dinner party or a giant wedding reception, hiring a bartender is a great way to ensure that everyone can enjoy their drinks in a safe and responsible manner. But if you're hosting an event in Chicago, you may be wondering: how much does it cost to hire a bartender?
In this blog post, we will provide average prices for bartenders in Chicago and some tips on how to find the best deal.
What Is The Average Cost For A Bartender?
The average cost for a bartender in Chicago ranges between $30-$100 per hour. This typically includes the bartender's fee as well as costs associated with setup and cleanup. Additional fees may also be assessed if you're requesting extra services, such as bar supplies or food service.
Prices can vary depending on a few different factors, so it's important to understand what exactly you're getting when you hire a bartender. The main factors that will determine how much a bartender costs are their experience level, the date of the event, the location of the event, bartenders' training and skills, the number of hours they'll be working, the number of people at the party, and the bartender booking service fees.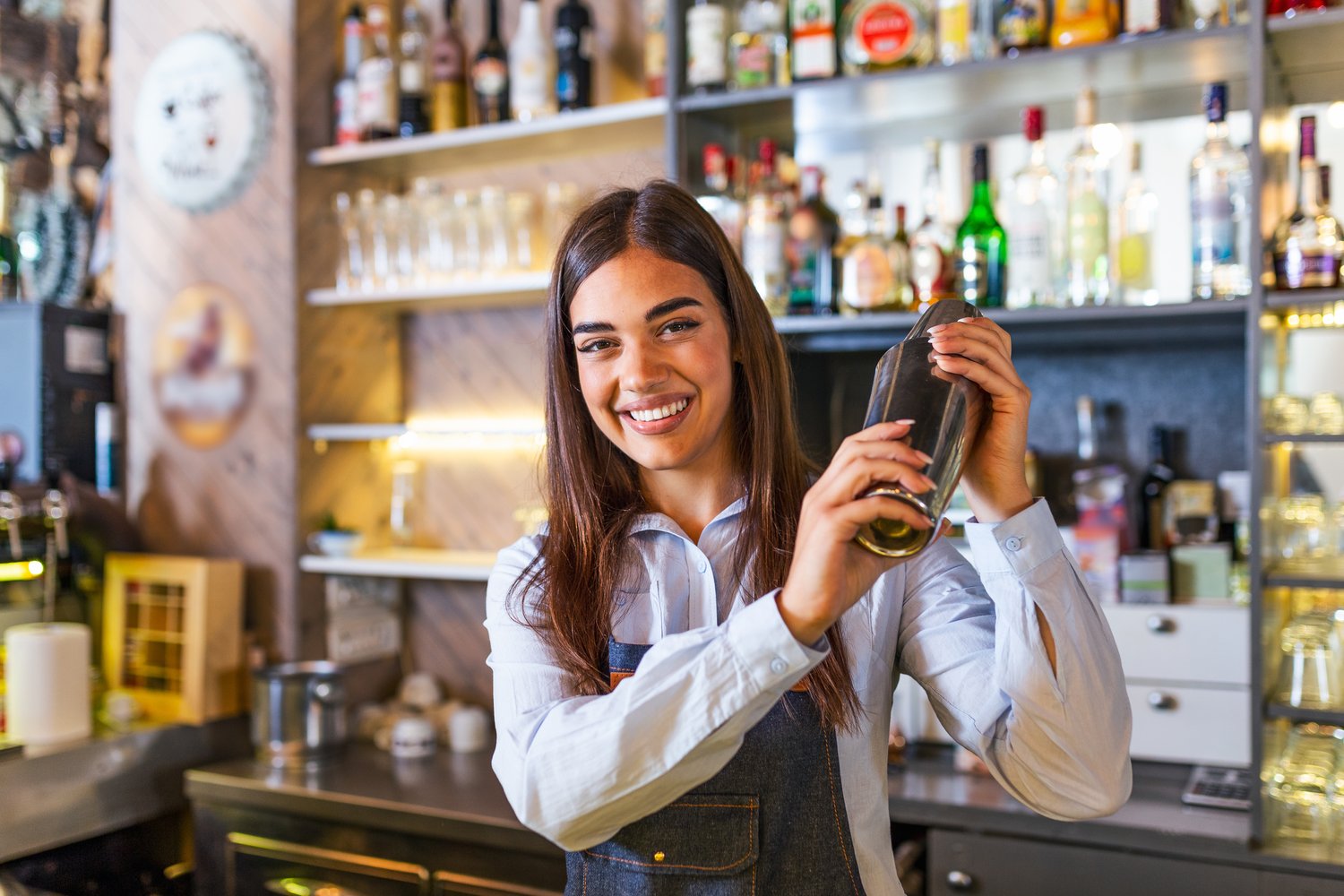 Experience Level Of The Bartender
The experience level of the bartender is one of the most important factors in determining how much they'll cost. A more experienced bartender will likely charge higher rates than an inexperienced one. Generally speaking, bartenders with more than five years of experience charge up to $100 per hour, while those with less experience may charge up to $15-50 per hour.
Date Of The Event
The date of your event can also affect the cost of a bartender. Rates tend to be higher on holidays or busy weekends and lower on weekdays or during off-peak times. For example, if your event is going to be on the 4th of July or New Year's Eve, you can expect to pay more for a bartender. This is because those days are usually more in demand, and the bartender may be able to charge a premium rate.
Location Of The Event
The location of your event can also affect how much you'll pay for a bartender. If your event is located in an area where there is high demand for bartenders, you can expect to pay higher rates than if it were located in a more rural area. For example, if your event is in the Chicago Loop, you'll likely pay a higher fee instead of somewhere in the suburbs.
Bartender Training And Skills
The training level of the bartender is also important to consider when determining costs. Bartenders with more advanced certifications or higher levels of experience will likely charge more than those who are just starting out. Additionally, if you need additional services such as cocktail creation or special recipes, these may increase the hourly rate of the bartender. However, depending on the type of event you're hosting, these additional services may be worth the extra money.
Number Of Hours Needed
The number of hours a bartender works will also affect how much they'll cost. If you're hosting a small event, you may only need one or two hours of bartender service. However, if you're hosting a large event with multiple bars and long hours, the cost will likely be higher than for a small event.
Number Of Party Guests
The number of guests at your event will also affect the cost of a bartender. If you have a large number of guests, you may need to hire multiple bartenders and pay for additional setup or supplies. Typically, it's recommended that for every 75 guests, you hire one bartender if you're serving wine and beer. However, if you're serving other cocktails or hosting a complete bar, you should consider hiring one bartender for every 50 guests.
Additional Tips And Fees
Finally, it's important to consider any additional tips or gratuities that you may need to pay the bartender. Bartenders typically expect a tip on top of their hourly rate, so it's essential to factor that into your budget. Additionally, some bartending services may charge an additional fee for things like setup and cleanup or extra supplies. It's important to read the terms of the agreement before hiring any bartender, so you know what to expect in terms of pricing.

FAQ About Bartenders In Chicago
How do I find a good bartender?
Choosing the right bartender in Chicago can be a challenge. You should start by researching licensed, experienced bartenders and asking for references from past clients. It's also essential to confirm that the bartender has any necessary certifications or qualifications, such as a liquor license or training in mixology.
A great way to find a reliable bartender is to use a professional service like Bartender Chicago. This type of service makes it easier than ever to hire experienced bartenders in the Chicago area for your event.
Do bartenders need to be licensed?
Yes, bartenders in Chicago must have a license to serve alcohol. Plus, state law requires bartenders to be BASSET-certified as well. Without this certification, bartenders cannot legally serve alcohol. Bartender Chicago only works with certified bartenders to ensure that you comply with state laws and regulations.
How much does it cost to hire a bartender for a private party?
The cost of hiring a bartender for a private party in Chicago will depend on several factors, including the event's location, the number of hours needed, the number of guests attending, and any extra services required. For the entire event, expect to pay a couple hundred dollars or more, depending on the services you require.
Wrapping It Up
Finding the right bartender for your event in Chicago can be a challenge, but with the right research and preparation, you can get an experienced professional at an affordable rate. Remember to consider things like location, training level, number of hours needed, and number of guests attending when calculating costs.
For an easier way to find a reliable bartender, consider using a professional service like Bartender Chicago. With this type of service, you'll be sure to find the perfect bartender for your event at an affordable rate. Good luck with your search!